Our Home is YOUR Home for Designer Miniature Cattle
Our 60-acre homestead in Harvard, IL is where we raise our exceptional herd of high-quality Miniature Scottish Highland Cattle. In addition to these friendly, fluffy "pasture puppies," we nurture miniature donkeys, chickens, ducks, goats, and a variety of fresh produce. Oh yeah—we live here too! Explore a bit and learn more about everything Fluffy Feather Farm has to offer.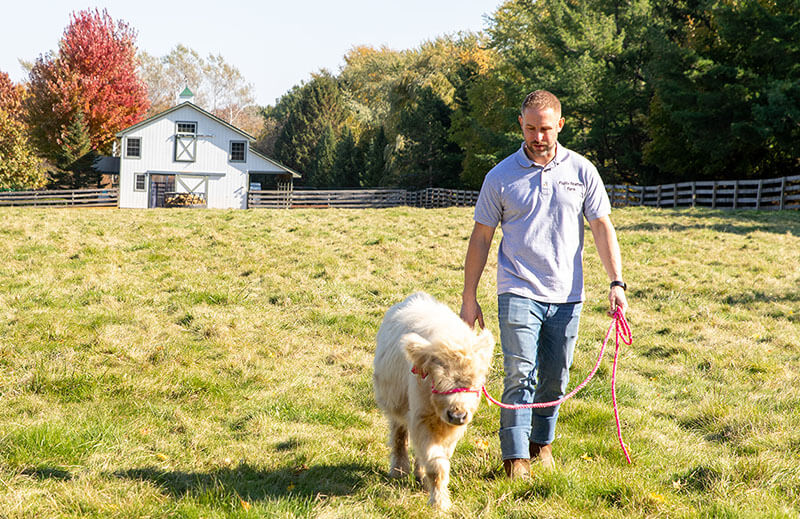 Meet our Favorite Fluffy Friends
"We're proud to bring you the finest miniature fluffy cows from some of the best breeding stock in the country—if you have the space and time to dedicate to these wonderful animals, you won't regret bringing them into your life. They are part of our family now!"
- Adam Stachowiak, Co-Founder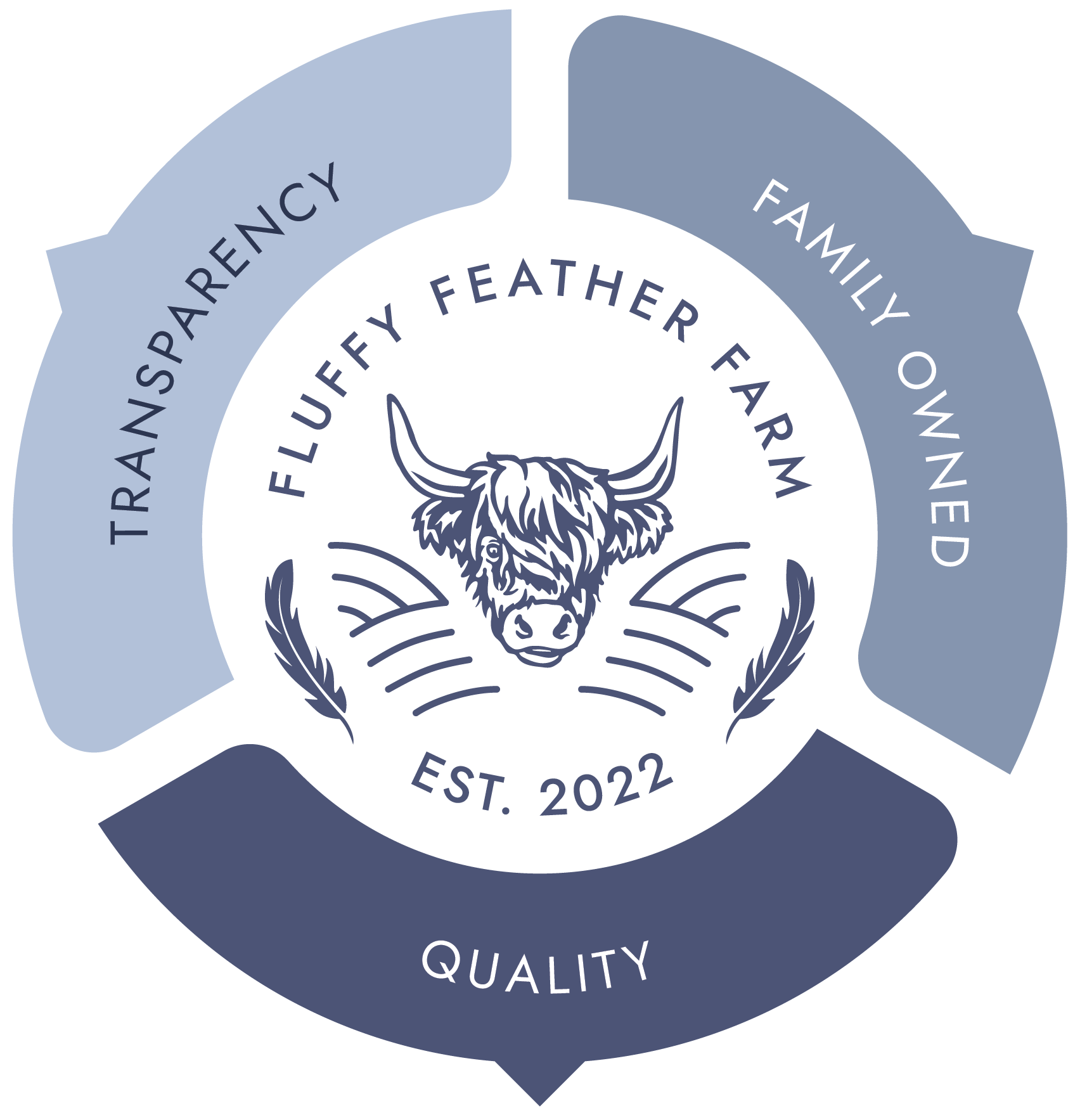 Here at Fluffy Feather Farm, we strive to make sure that everything we do reflects our core values. What can you expect from us?
Transparency: Ask us anything!
Family-Owned: Everything we do here is a family affair.
Quality: From the best breeding stock to feed choices to the nurturing care we provide, quality is at the forefront of everything at Fluffy Feather Farm.
Fluffy Feather Farm | 17020 Hebron Rd Harvard, IL 60033
We've got answers! Use the form below to ask us anything—we'll be in touch as soon as possible.